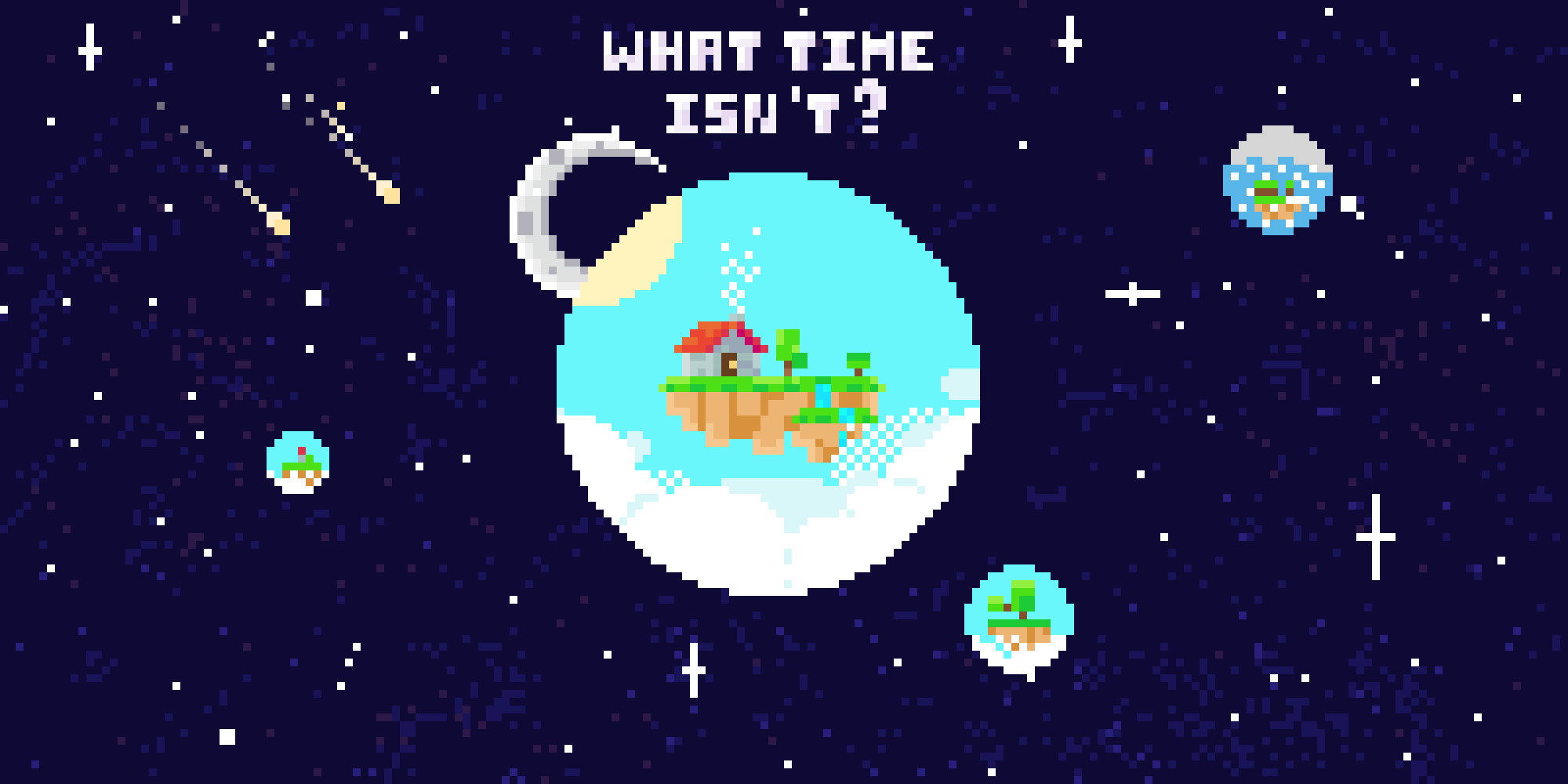 What time isn't
Pitch :
On a celestial island, the player is eternally blocked from experiencing the same actions and events throughout his life. Every morning is the same departure, it's up to you to change the course of the day. Must it be boring? See for yourself how easy it is to spend time exploring to find all the missions hidden across this island.
Features List :
- Loocked in a loop
- Exploration
- Adventure
Inputs :
W A S D to move
Left click to interact
Credits :
Programming : Rémi Vedrenne
Art : Samuel Mebrek, Florian Bécavin

Game Design : Maxime Soupre, Anton PHILIPPE
Install instructions
- Download the .ZIP File "WhatTimeIsn't.zip"

- Unzip your new file.
- Launch "WhatTimeIsn't.exe" File